Back in November, I wrote a
post
about how everything in my bag that day was red. A shawl, a baby sweater, and something super secret (which is still a secret, by the way).
It was interesting to me, because red isn't one of those colors I find myself drawn to, yet there it was, bright and cheerful all over the place.
Taking photos for this post, I realized that I'd done it again, only with another color this time. Allow me to present… pink.
My
Geodesic Cardigan
has been getting quite a bit of attention since last I showed it to you.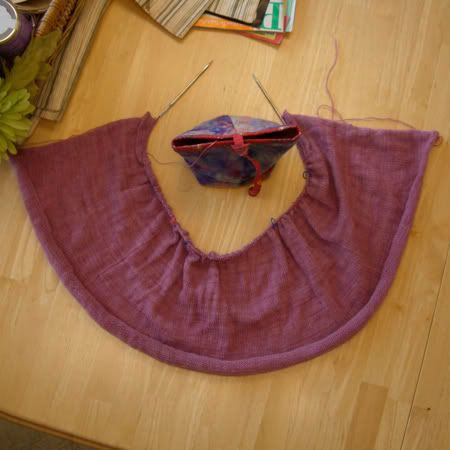 This
Malabrigo Lace
is just about the softest thing I've ever felt in my life. And the pattern, oh goodness but this is fun. I knit so much lace work, I'd nearly forgotten the soothing qualities inherent in miles and miles of stockinette.
I've gotten through the waist decreases, started the increases, and I made my first tuck the other day.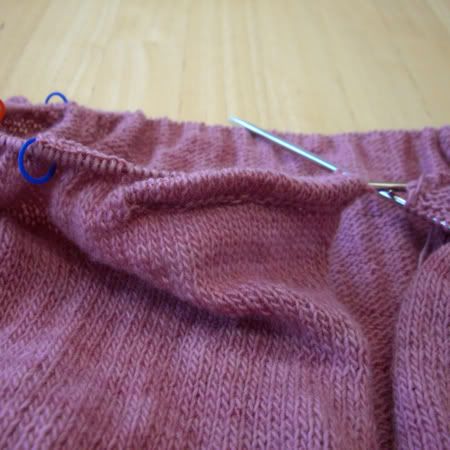 I'll admit that working the first one gave me a few head-scratching moments, but once I got the hang of the folding it went quite well.
Pretty soon things will get very interesting indeed, what with dividing for the sides, shaping the armholes and neck, and remembering to work the tucks in the midst of all that shaping. Must remember to take good notes, this yarn is not over-fond of being ripped out!
When the stockinette of this project gets to be less soothing than tedious, I put it aside and take out Wisteria Garden.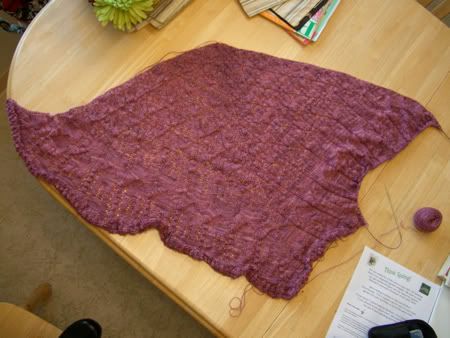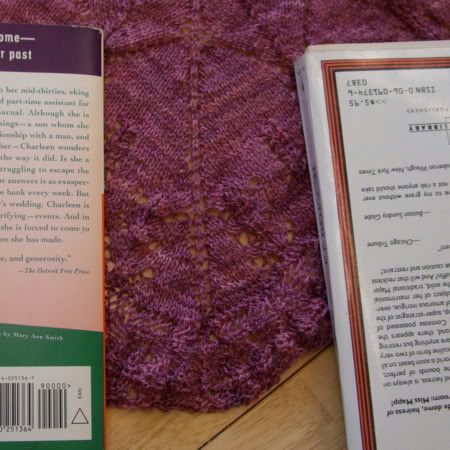 I've turned the corner around the point of the triangle, and it really feels like I'm in the homestretch with it. Only this much left to do!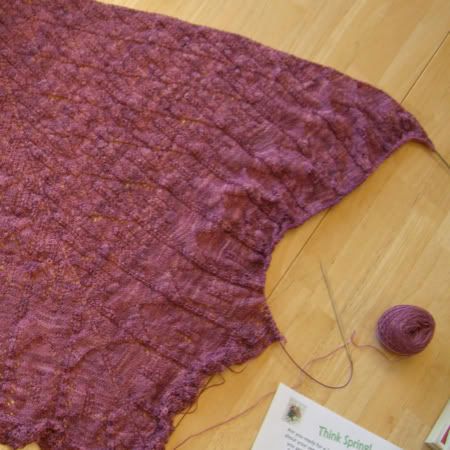 Many many thanks for all the kind words about my front yard. Full credit for the design goes to a very good friend. She had the ability to look at a bunch of scraggly grass and see what it could become. She's a visionary and a slave driver… and she should leave a comment here now and then!