Happy Birthday.
You've been in my life for so long it's difficult to remember a time before you arrived there. We've certainly learned a lot from each other, including how to drive Mom nuts by squabbling over a roast chicken.
I learned how to settle in for a nice long motorcycle ride: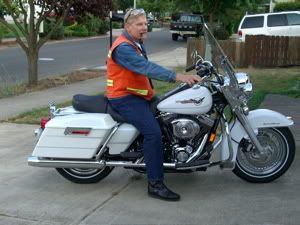 I learned the finer points of the Leica vs. Nikon debate; an appreciation for black and white photography; how to pose over and over for a "candid" photograph; and how rare it is to get a photo of a photographer (which will almost certainly include them holding a camera of their own):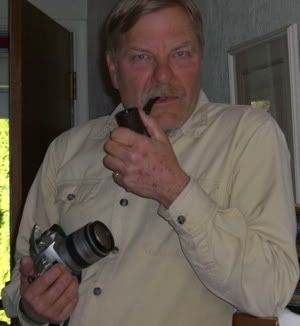 I learned how to hold my own in a debate, because you often seemed to delight in taking a position precisely opposite of my own. I learned the value of hard work and saving my money (we won't talk about how much of my income is going towards yarn, I'm still making my retirement contributions). I learned that home baked bread is superior, by an order of magnitude, to anything you can buy.
I learned that it's very important to have someone to play with: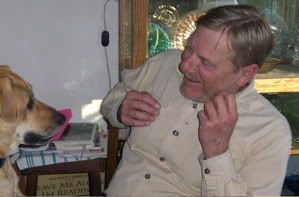 But the most important thing I learned from you is that you love me, and that you always will. Wild hair, strange friends, lonely phone calls from the other side of the country, you were there for them all.
You are one of the greatest treasures that the universe has ever gifted me with, and I cherish your place in my world.
Straight ahead,
Anree