I've worn my hair long for most of my life. At this point it's a major trait of my personality. I don't care what people sometimes say about long hair making women look older, I like the way my long hair looks and feels.
I must admit it's been getting on my nerves a bit lately. The ends are kind of ratty, and I have to stand up in order to brush it out. It's gone from being a personality quirk to being a major inconvenience.
It's pretty damned long:
It's making me crazy:
I'd been thinking idly about cutting a goodly amount of it off, and then last Monday I zipped a big hunk of it into my jeans. Yeah, that'll wake you up for sure, lemme tell ya.
Enough already; obviously the universe was trying to tell me something. I called my salon on Tuesday, and to my great shock they actually had an opening on Friday.
So I had eighteen inches of hair cut off: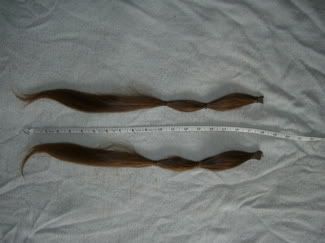 My hair is still long: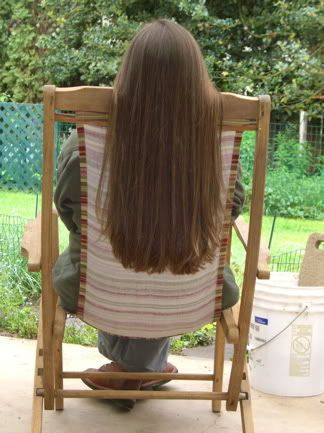 But I bet it doesn't give me headaches anymore.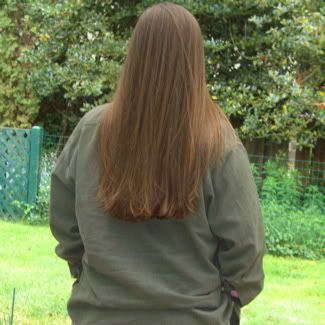 I had this done of Friday, 23 May. The commenter who accurately guesses which day my husband finally notices that I cut off eighteen inches of hair will receive a bag of chocolates and some random sock yarn from my stash.
Good luck!