What to knit, what to knit?
I finished the Monkey socks. They've had their grafts tightened and their ends woven in. They've been washed and blocked and will be delivered to their owner on Monday.
I have no socks on the needles.
I have an embarrassment of sock yarn. Perhaps you recall that it takes over nearly half of my queen-sized bed. I certainly recall it.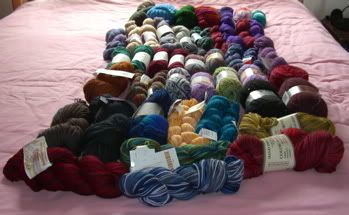 So, what's a geek to do when in possession of empty sock needles?
Well, here's what I did.
I exported my Ravelry stash as an Excel File. Then I created a separate list containing nothing but sock yarn. Then I plugged the list into this
random list generator
and it thought for approximately half of one second and presented me with a randomized version of the same list.
So, my next pair of socks will be knit with this yarn from Pagewood Farms.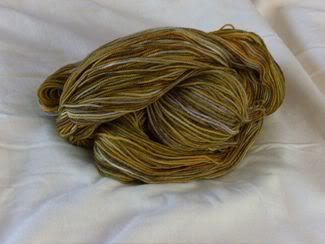 Now then, I need to come up with a nice geeky way to pick a pattern...