Remember this shawl?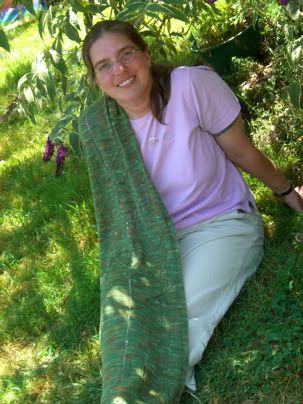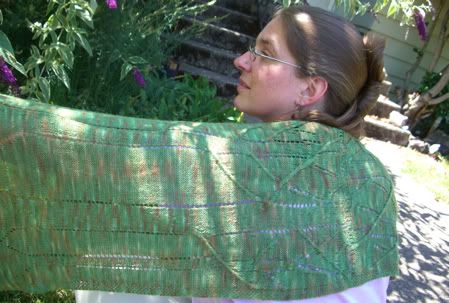 It's Ancient Woodland, by Miriam Felton, the first pattern for Year of Lace 2009.
Well, it's available for purchase to the general public at last, which means you can make one of your very own.
Here's the
link
to Miriam's pattern store. And it's also available through Ravelry, right
here
.
One more picture, I just can't resist!