I am a gatherer by nature; a nester, I suppose. I like to have things where I can reach them, and I line my particular nests accordingly.
That means that my bedside table looks like this: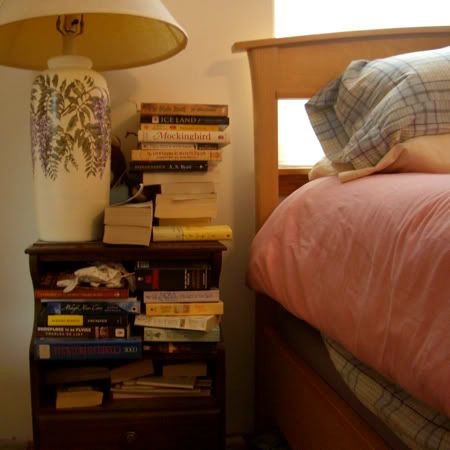 There's a wide assortment there, everything from fantasy to science fiction to mystery to multi-generational tales of families and the things they go through.
Which leaves my bookshelves looking like this: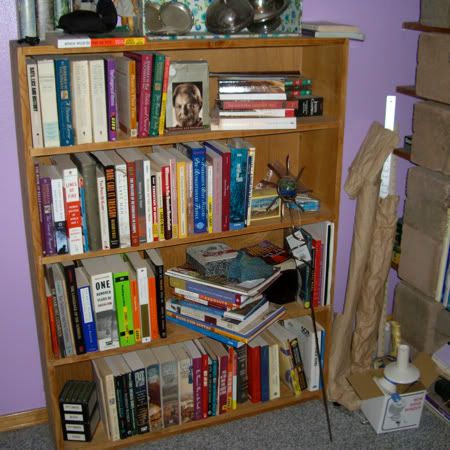 It means that I can't ask my husband, "Honey, where's my book?" He'd laugh himself silly, and who could really blame him?
When I started knitting, my storage needs were simple. A teeny little stash consisting of a huge ball of sage-green Red Heart and the book I was using to learn from.
That didn't last long.
I got an under-the-bed container from my mother… and then she gave me another one.
Soon there was (and still is) yarn squirreled away in nearly every room of the house. Living room, dining room, bedroom, office, library, it's in every room but the bathrooms.
Take this closet, for instance: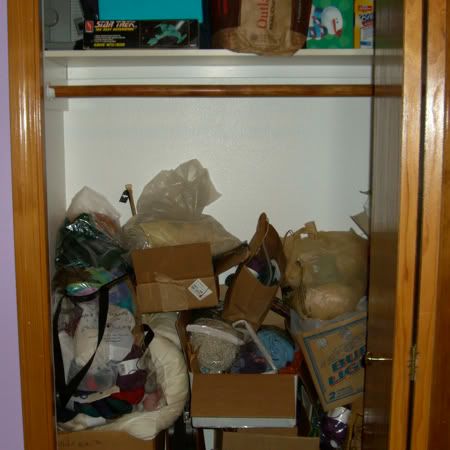 The top couple of layers are yarn that wouldn't fit under the bed. I've got a reasonable idea of what's in there, but recently I realized that 'a reasonable idea' isn't going to save me this time.
I started a pair of
Baudelaire
socks by Cookie A, out of some lovely red
Plymouth Yarn Happy Feet
. See how pretty it is?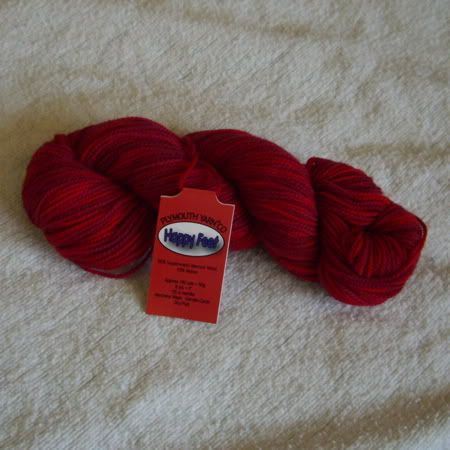 This sock is fabulous, and I'm really enjoying myself with it.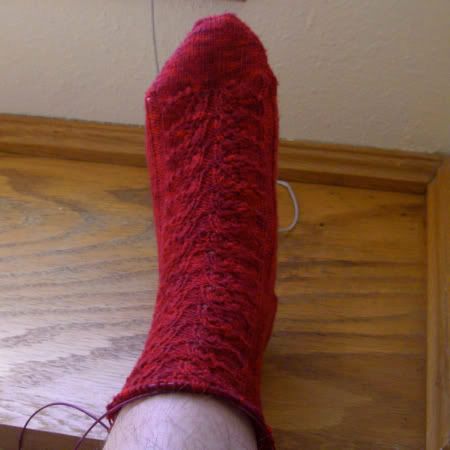 Check out the cable coming up from the gusset… I'm smitten.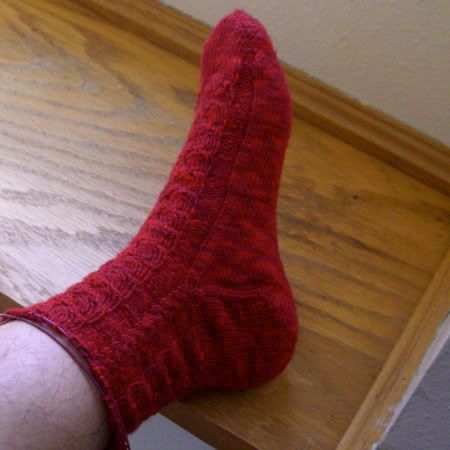 I'm cruising right along on it. I've got another couple of pattern repeats to do, and then there's just the ribbing. It's practically done.
Which naturally begs the question: where the heck did I put that second skein?
I can't very well ask my husband, now can I?