At long long last, I have actual progress to report on another Year of Lace project.
Behold Centrino, aka The Big Red Blob.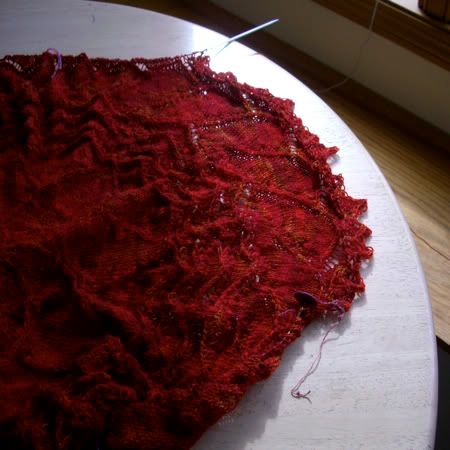 I finally finished the last bit of around-and-around knitting, and have embarked on a long journey of back-and-forth-and-back-and-forth knitting.
That little pink-ish squiggle you see there is the provisional cast-on for the beginning of the border. When I finish the border, all 36 repeats of it, there will be just those few stitches to graft together.
Six down, thirty to go.