Finally finally
finally
, I got to start the second project for Year of Lace 2009.
I'm using this yarn: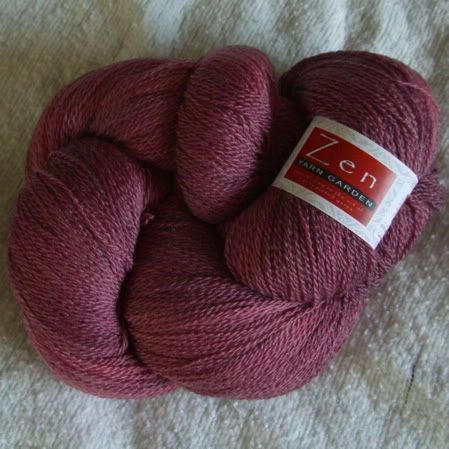 Zen Yarn Garden Sea Lace
, 70% superwash merino and 30% SeaCell in a color called Tyrian.
Ohhhh, but this is just lovely stuff!
I had a certain amount of difficulty getting it wound off into a cake. It flew right off of the ball winder, and then I had a lovely [NOT] batch of tangles. I prevailed in the end, thankfully without having to resort to the dreaded scissors.
The finished project should look like this: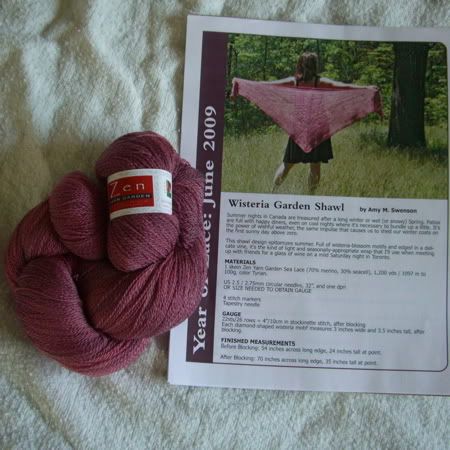 Right now, it looks like this:
This is after knitting 90 rows. It's growing by four stitches on every right side row, and I think that soon I'll move it onto a 32-inch needle. When all the back-and-forth knitting is done, I'll be executing my first knitted-on border.
This is a very nice project, restful without being boring, detail oriented without being fiddly. Non-lace knitters may find it hard to believe, but once you get into the rhythm of lace it just flows along. Just like socks or sweaters or washcloths.
All that, and I get something lovely to wrap myself in at the end. What could be better?