Why hello there! How are you all? I've missed you all so much; I can't really put it into a coherent sentence. Thank you all for the lovely comments on the Verdaia shawl, you made my week.
My energy level is slowly returning to normal, no doubt helped along by several sunny days in a row. I feel like I'm coming back to life, although there are still days when all I want to do is sleep. Yeah, like the universe is going to let that happen any time soon.
I've got this package on my desk, all wrapped up and ready to give away.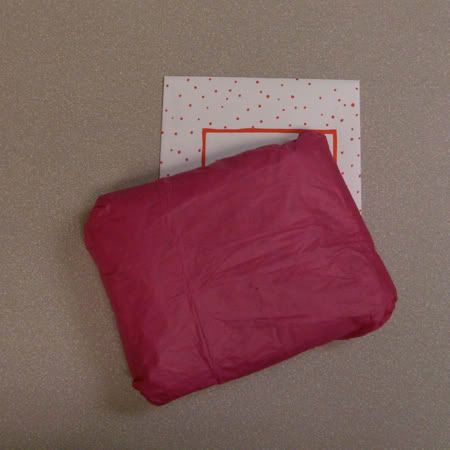 It's one of the 1286 versions of Helena listed on Ravelry as of this morning. That number will surely go up, considering how easy it is to make and how pretty the results are.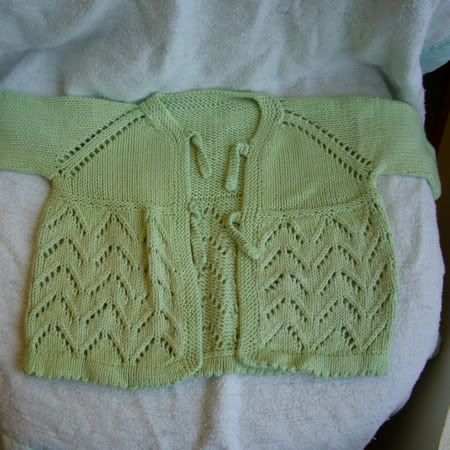 I must admit I was a little worried about it before I gave it a wash. The left-leaning decreases looked a little wonky to me, and I also had to cope with my nervousness about weaving in the ends well enough. But it came out of the dryer (let's hear it for easy-care yarn) looking quite lovely indeed.
It looks pretty good on Paddington, even though he has no shoulders to speak of.
The baby this was made for made her entrance a couple of weeks before she was expected, which is why it's still sitting on my desk. One day soon I'll take an afternoon to go deliver it, and to collect baby snuggles and count toes.
Project Details:
Pattern: Helena by Allison Green Will, Knitty, Summer 2008
Yarn: Prima by Debbie Bliss 80% Bamboo 20% Merino, Colorway 35714, about 4 balls
Needles: US 2 (2.75 mm) and US 6 (4.0 mm)
Dates: 26 November 2009 – 16 January 2010 (It shouldn't have taken that long, I got sidetracked)
Mods: None, although I sort of wish I'd knit the ties to 4" rather than the 3" the pattern called for.
Next up: The Case Of The Missing Yarn