I took my camera with me to work yesterday and crossed my fingers for a rain-free lunch hour. Apparently crossing your fingers really does work sometimes, because I was able to get a lovely walk in.
Come walk with me, I'd like to take you on a little tour of the neighborhood.
These are the trees I watch out the window of our break room. They're a welcome sight to rest my eyes on during lunch.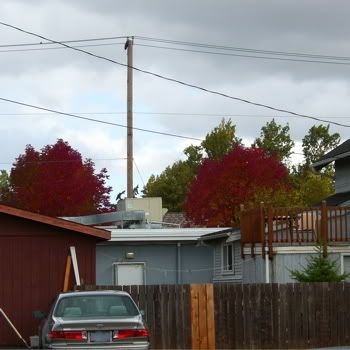 Turning right, there's a single tree turning colors, trying to outdo its neighbors.
Heading north I like to look straight up into this tree.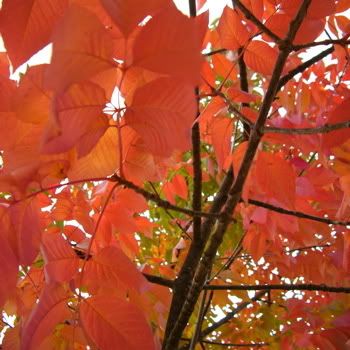 And a little further down the street is this truly extravagant bush. It was all green a couple of weeks ago.
A few more blocks north and east, and I encounter one of the banes of a quiet afternoon, a leaf blower.
The artificial flowers in this basket are a good solution for the gardener with no time.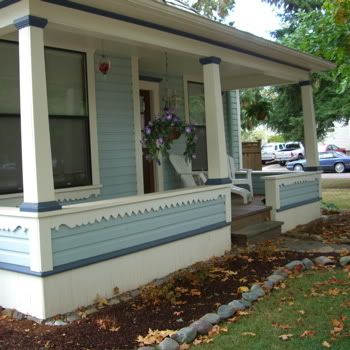 Isn't that a lovely porch? I wonder if I could talk my husband into a paint job like that?
Gah! Another leaf blower!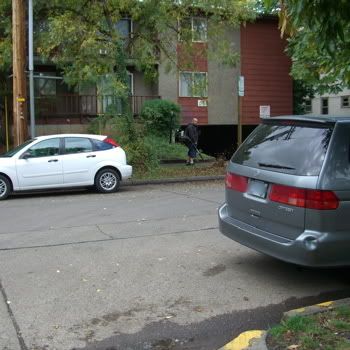 We'll leave him to his work, shall we, and admire these mums instead.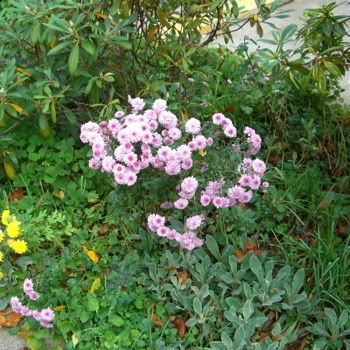 And this climbing rose.
The porch you see in that picture… it leads into one of my favorite yarn stores. The lighting inside is good for picking out yarn, but not so great for non-flash photos. Trust me, it's lovely.
There are pretty colors in there too.
I thought this was a good fall shade, so I brought it back to work with me.
Heading back south again, this orange just about knocked me out.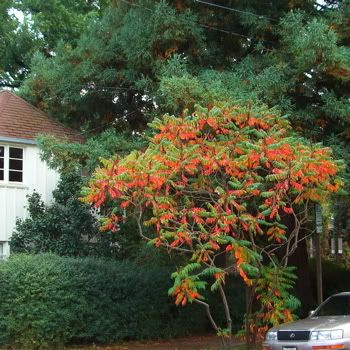 Nearly back to the office now, this old fashioned rose made me smile.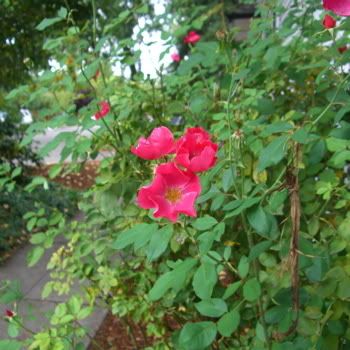 As did this dry-rock creek created in a tiny front yard.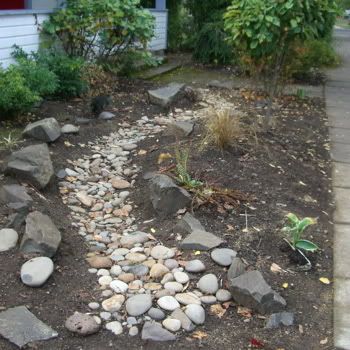 This is autumn in the Willamette Valley. Color and texture everywhere, falling leaves and late roses, interesting porches and unusual landscaping. Soon it will be hat and scarf weather and the rainy season will settle in, but we have a few more weeks of this to look forward to.