I posted recently about
The Amazing Re-Appearing Crocuses
in my front garden. I was
so
amazed by them, and I know that seeing them come up again after all that time was a major turning point for me after a winter that seemed to sap my strength at every turn.
Unfortunately, late sunrises, early sunsets and rainy weekends meant that I never managed to get a decent photo to share with you. The blossoms were yellow and tiny, and they made me smile every time I saw them.
We're have an extremely early spring in my part of the world, due to the same El Niño weather system which wreaked a certain amount of havoc on the Winter Olympics in Vancouver B.C. Trees, bushes and bulbs are bursting into new life much sooner than we're used to seeing them.
Take this camellia bush, for instance: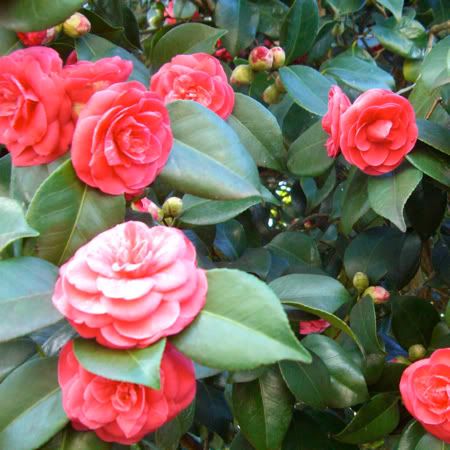 It's absolutely covered in blossoms, with more buds ready to go. Camellias always fool me into thinking the roses are blooming, but they have a magic all their own.
I might have missed pictures of the yellow crocuses, but I got these yellow flowers instead: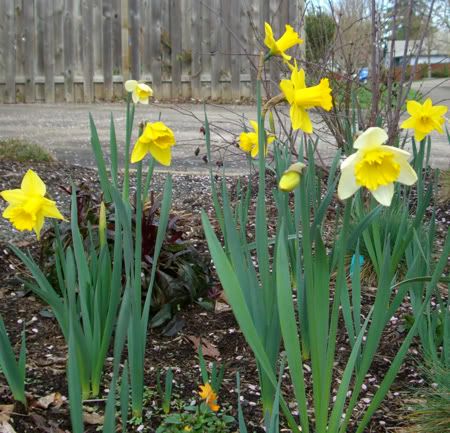 This is their first year in their new home, transplanted there last fall from various other places. I swear they sprang to life nearly overnight.
Finally, my Grape Hyacinth is coming on strong: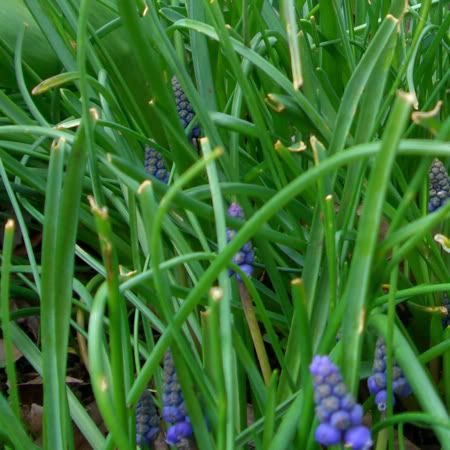 They're just starting out now, but by the end of the week there should be so many blossoms open that it will look like a piece of the sky came down to rest on the garden.
Knitting (and the search for the fugitive sock yarn) continues. I've got three lace shawls on the needles, and have also started the
Geodesic Cardigan
from the latest Knitscene. Pictures coming soon!