Dear Insecure Voice In My Head,
Why are you such a nag? What, exactly, is your problem? Why must you plague me so?
Tell me true, what's not to love?
The yarn?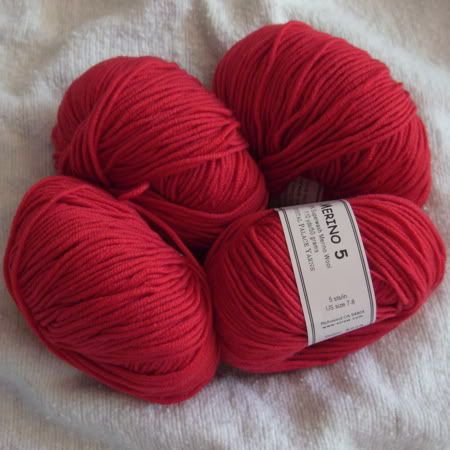 The eyelets?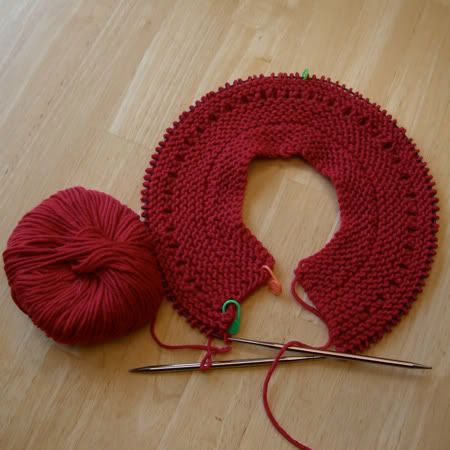 The gull lace pattern?
Certainly not the buttons, or the charming model.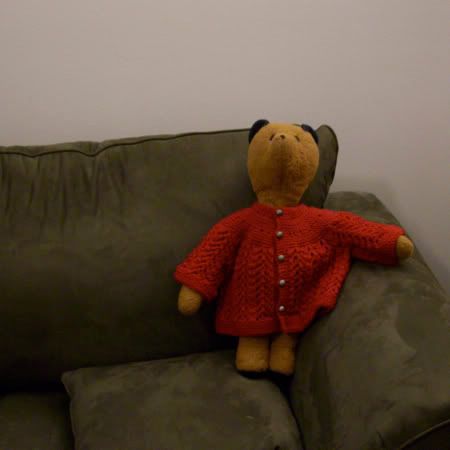 In short, Insecure Voice In My Head, please observe this delighted smile…
and vacate the premises. My head is quite noisy enough without having to listen to you wring your hands.
Love,
Geek Knitter
Project Details:
Pattern: Baby Sweater on Two Needles by Elizabeth Zimmerman, published in
Knitter's Almanac
.
Yarn:
Crystal Palace Merino 5
, Colorway Geranium. 3.75 balls, about 412 yards.
Needles: US 7 (4.5 mm)
Modifications: Second increase row done with yarn-overs to create eyelets. Cast on extra stitches when splitting off the sleeves. When resuming the sleeves, picked up those extra stitches and knit the sleeves in the round.
Buttons: Picked and attached, once again, by my Wonderful Mother
Dates: 15 November 2009 – 6 January 2010