The Big Red Blob…
I'm afraid it's getting out of hand. It's certainly taken over my life.
I started the final chart.
I need to wind off the second skein of yarn.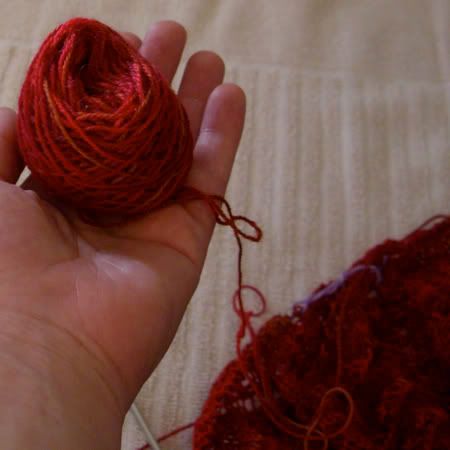 My husband is getting concerned, I barely stir from the couch.
Can't type, gotta knit.
Back later.
PS:
Artificially Mythic
asked how big this is going to be. The pattern says 55 inches across… 173 inches around.
Please send a rescue squad with restorative whiskey.