Time for Show and Tell!
The first thing I found at Black Sheep on Friday was a copy of
Heirloom Lace
by Sharon Miller. It's one of those books people mention all the time, full of charts and techniques. It's a good reference book to go into my library.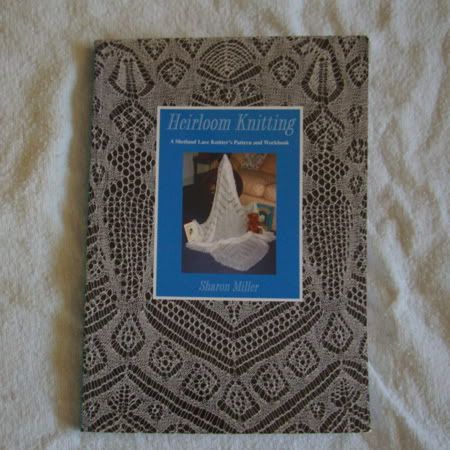 That same day I found a skein of Lightweight Mill Ends from
Blue Moon Fiber Arts
. It's mostly blues and greens, with some purple thrown in for good measure.
On Saturday I spent an incredible amount of time dithering at the
Tactile Fiber Arts
booth. All of their yarns are dyed with natural materials, and the colors are just amazing. I settled on a skein of their merino laceweight called Pomegranate, which is quite a departure for me, as I've never worn much red.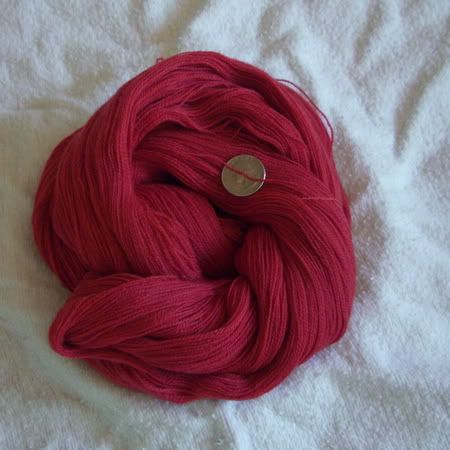 On Sunday, I took my mother to the show with me. I told her the same thing I did last year, "Pick a sock yarn, I'll knit you the socks." Then it was her turn for dithering, and she finally decided on a merino/bamboo blend from
Wolf Creek Wools
.
Oh look, more lace yarn! ('cause I might not have enough...)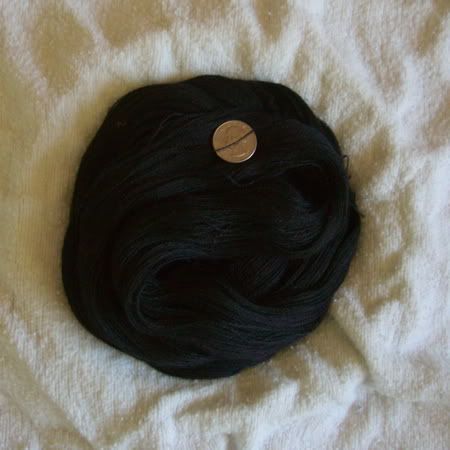 This is a 2-ply alpaca from Rolly Thompson of
Fox Hollow Farm & Fiber
. It's so black you can see blue highlights in it, and it has the most incredible shine to it.
Next was a skein of Cashmara sock yarn, a blend of superwash wool and cashmere. This is even now on its way to a friend as part of a swap package, and I hope she likes it!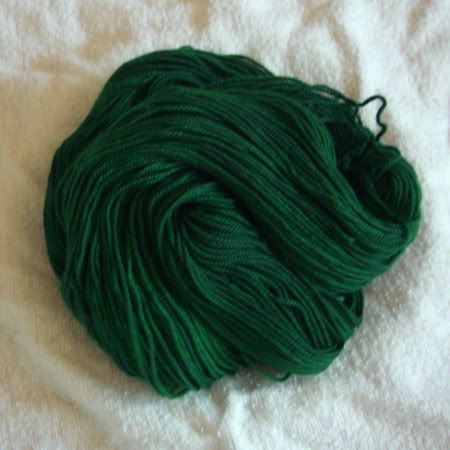 Finally, the last purchase, the one I agonized over the most and the one I'm most excited about.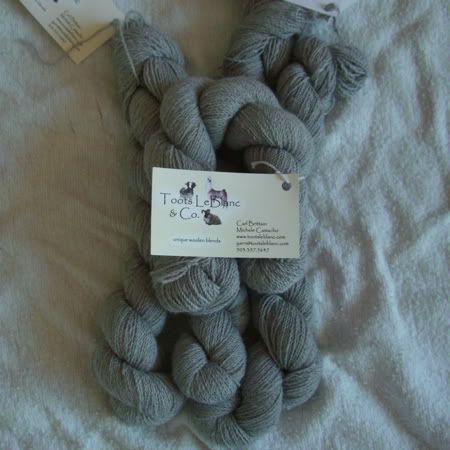 Four skeins of 60/40 Merino/Angora laceweight from
Toots Le Blanc & Co
. No dye in this, just blended colors from different animals to get this beautiful grey color. I was fingering a skein of it when the vendor pointed me to a beautiful scarf knitted out of the same yarn. It halos in the most amazing way, and the piece was light as... as... it's amazing stuff.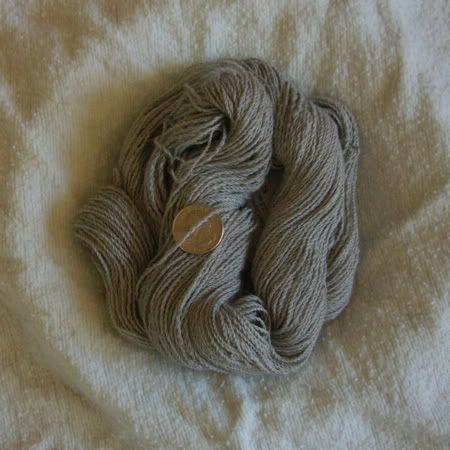 This is destined to become an Orenburg shawl of one type or another, as I think the garter-stitch the style is based on would suit this yarn right down to the ground.
All this, and I stayed within my budget! Granted, I'd been squirreling money away for a year, but still...