I'm so very glad that I got the chance to be impulsive last weekend. The trip was everything we could have asked for. The weather was nothing short of perfect, and we never ran out of things to see. I have no idea how many miles (kilometers?) we walked, but it was worth the sore calves.
Plane spotting at the Inner Harbor
My husband got to get a close-up look at a multitude of seaplanes. The binoculars had quite a workout.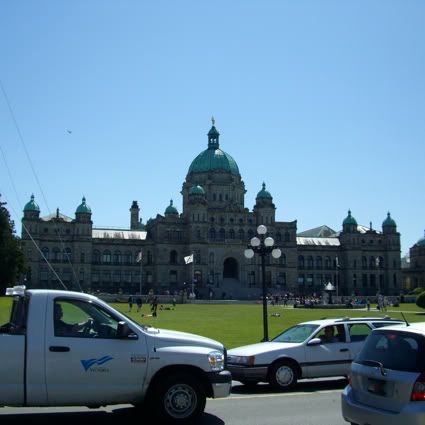 Parliament Building
I completely failed to get a shot of this building at night, when it's all lit up. I love the ver de gris on the domes, and the way it looms so majestically over the square.
The
gardens
at Government House are open to the public, and they are a wonder to behold.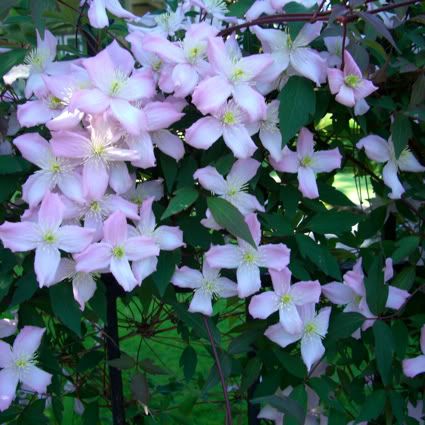 Clematis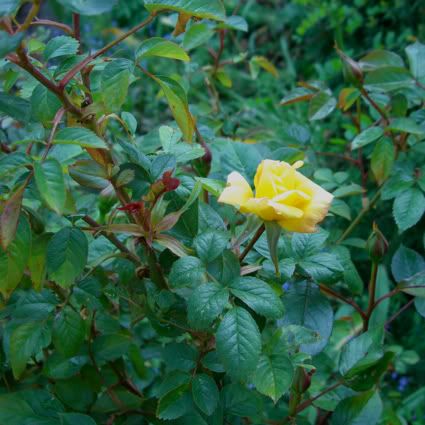 Yellow Rose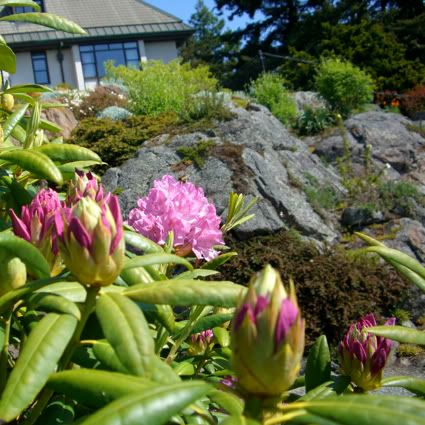 Rhododendron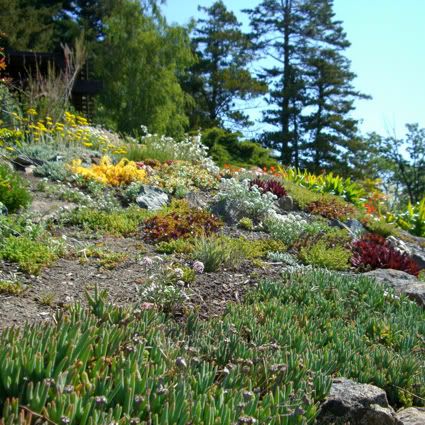 Profusion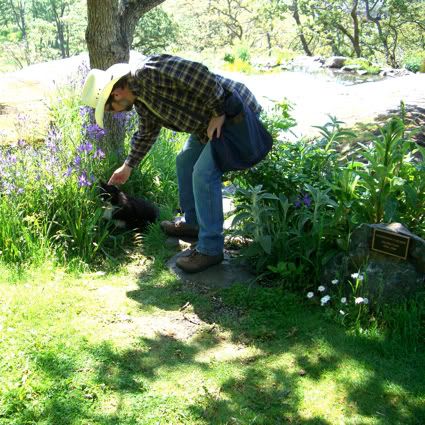 This is Boots. She followed us for about 20 minutes, twining through our legs and rolling over to have her belly scratched. She finally wandered off once it became obvious that we had no fish for her
The
Swiftsure Yacht Race
happened on Saturday, so we went down to watch some of the starts.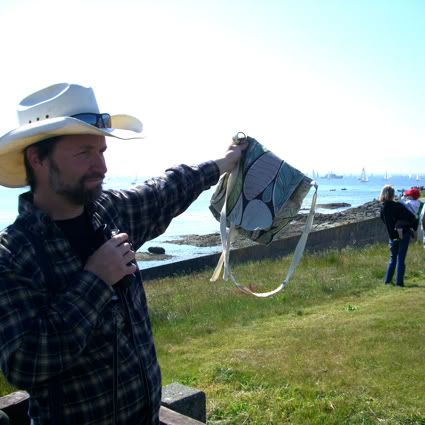 Anna's Bag Sees The Boats
Then we went off to the
Moss Street Market
, where we got tamales for breakfast and cinnamon rolls for dessert.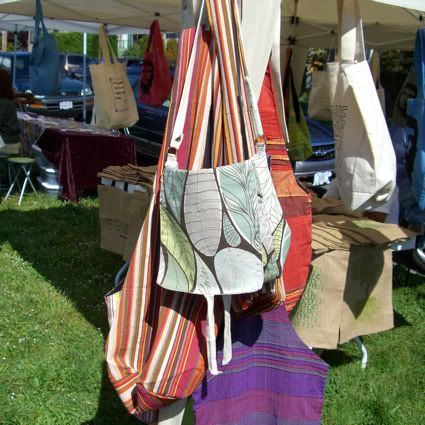 Anna's Bag Meets More Cousins
And, just to show that knitters and spinners have not yet, in fact, become the majority population in North America…
While I was setting up these next two shots, there were three women behind me who did not know that you make this: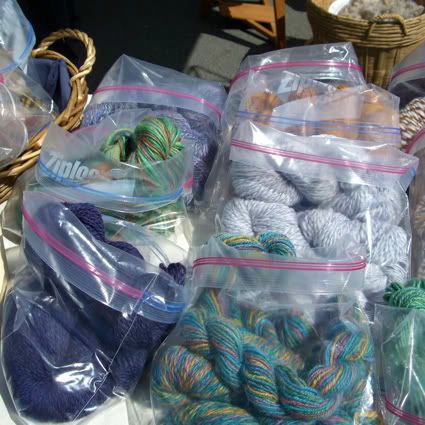 from this:
Clearly, our recruiting work must continue!
Many many thanks to our gracious hostess, who accommodated us with very little notice, kept us well caffeinated, and introduced us to the hilarity of Rayman Raving Rabbids and Guitar Hero. [Hey, leave a comment, would you?]
So tell me, what are your favorite impulsive things to do?