Everyone at work knows that I'm a knitter. After nearly three years with this agency, it would be well-nigh impossible for them
not
to know, what with the steady stream of baby items given away. Not to mention the near-daily sight of me sitting in the best light in the break-room so I can knit during lunch.
At any rate, my fondness for yarny things is well known, and sometimes interesting things happen based on that knowledge.
One of my co-workers had been cleaning out some old boxes recently, and she found an old scarf and hat set, gifted to her many many years ago but never worn because they are so scratchy. So she brought them in and gave them to me.
Here's the hat: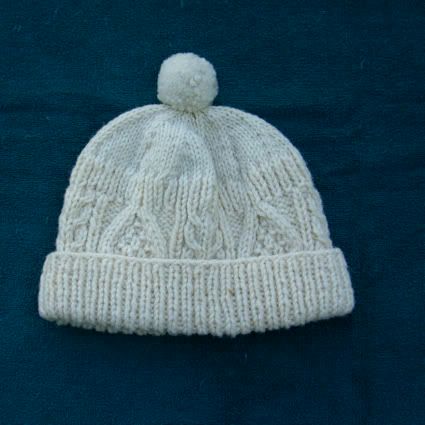 And here's the scarf: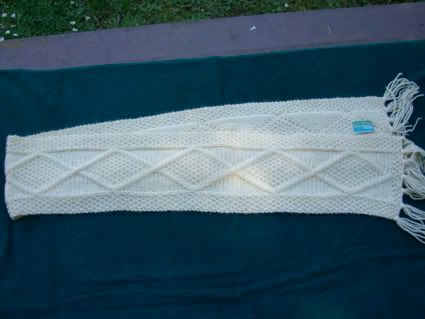 I thought at first that the hat was knit in the round, but then I found the seam.
I love the look of the decreases on the top.
There are a couple of holes that need repair.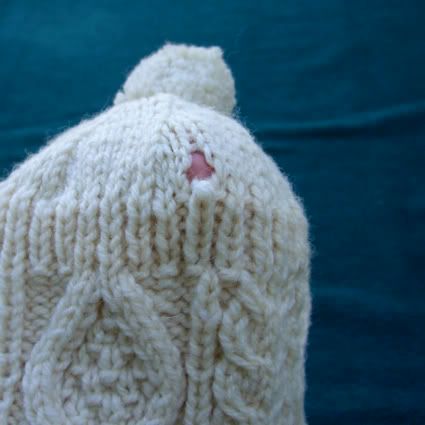 It seems to me that I've got something in the stash which is pretty close to this color.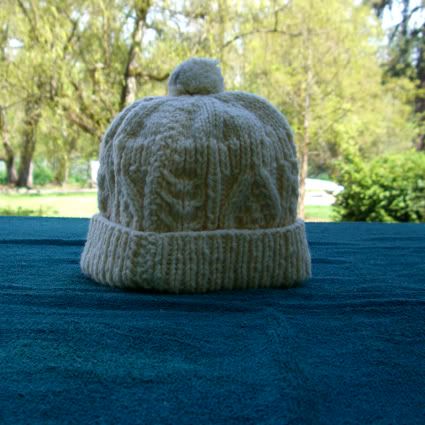 Then there's the scarf.
It's got fringe, which is something I don't generally endorse, but the quality of the knitting is quite good.
It's even got the tag on it.
This is the only flaw I can find in the scarf... one of those mysterious snagged stitches.
It really is quite lovely.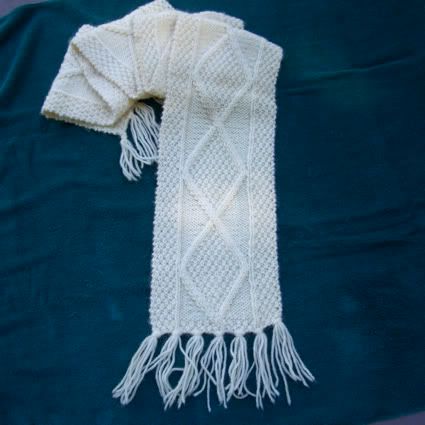 The hat is too small for my ginormous head, and the scarf is far too itchy to wrap around my neck. I think I'll take some notes about stitch counts and cable patterns, just in case I decide to recreate them. Then I'll give them both a good wash and take them to Goodwill. It'd be great if they end up in a good home.
Next up: The Rescued Sweater