It is now safe to drive down S___ Drive without fear of the crazy long-haired woman in the grey house.
I repeat: it is now safe to drive down S___ Drive. The crazy long-haired woman in question has received the package of yarn she's been pestering you about and has returned to her home where she can adore it and pet it and coo at it.
Her husband, who is responsible for this whole mess in the first place, appreciates your understanding and hopes you will be as patient for the following three shipments.
Ahem.
My first shipment for Year of Lace 2009 arrived. My mother left me a comment last week about how I had all these blue projects on the go at the same time, and we figured it would be just the universes style if this first shipment were blue…
It's not blue. It's green.
And brown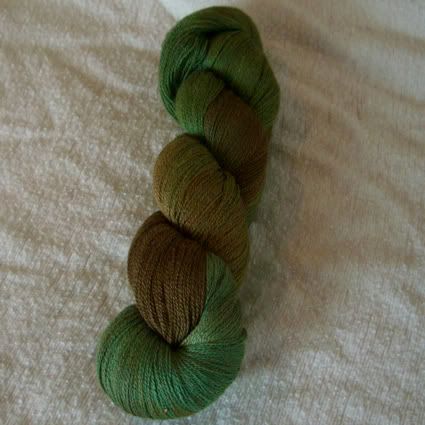 Lorna's Laces Helen's Lace Multi custom dyed in a colorway titled Mossy Oak. It's 1250 glorious yards of 50/50 silk and wool, and I am absolutely in love with it.
More pictures? Yeah, I thought so.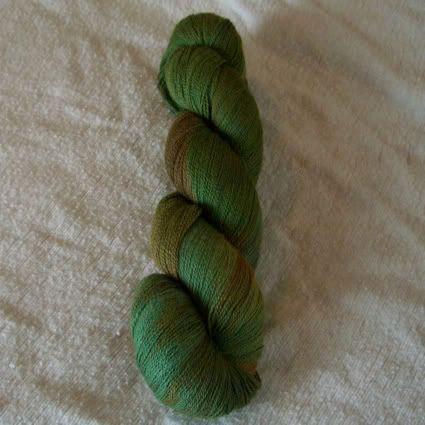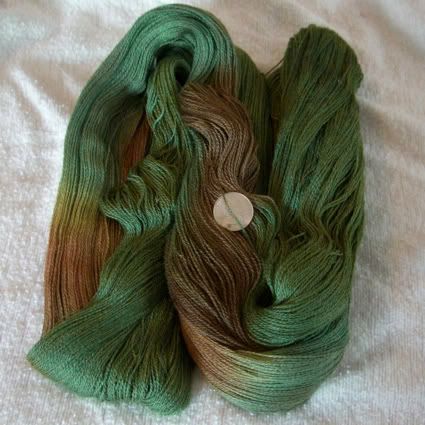 I can't believe I had to come to work today rather than knit. Sometimes being a grown-up is just about more than I can bear.
The pattern for this project, Ancient Woodlands, was designed by
Miriam Felton
, who designed both the Adamas and the Icarus Shawls. She's done a number of beautiful designs, go check her out.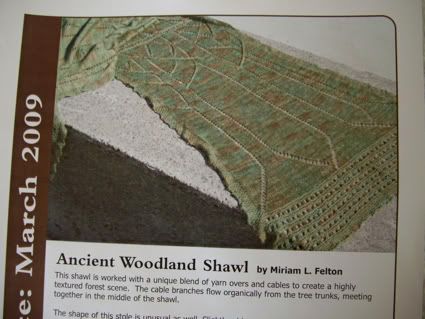 Trees. Great big ones, with cables for the upper branches, which will pull the middle portions of shawl in, making it narrower and giving a curved edge.
I've got the feeling that this project is going to push my boundaries and get me working outside the box, and I can hardly wait to get started.
Please, somebody tell me why I'm at work instead of knitting. But you'd better make it good, because I can just hear this yarn calling to me.