Bread
Baking bread is one of those things I talked about wanting to do for years and years before I tried it for the first time. And, like knitting, it has become a journey, an art, a frustration at times, and something I love to do.
Bread baking is like most other things in life: you can learn the basics in an afternoon and spend the rest of your life seeking after perfection. It's all part of the process.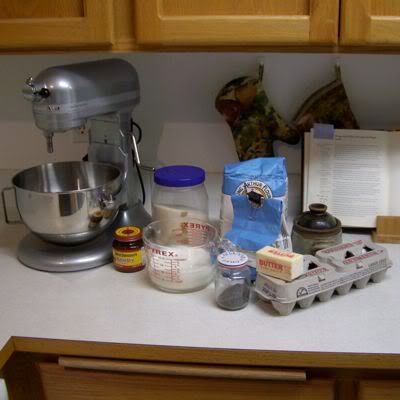 Gather your ingredients…
My Kitchen Aid Professional Stand Mixer has pride of place on my counter. Truly one of the best investments I've ever made, if I treat it right my nieces children will be quarreling over it when I die.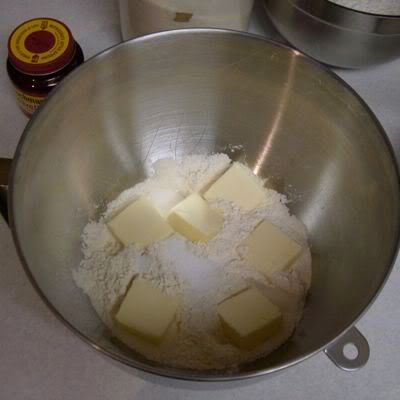 Measure carefully…
Proof the yeast…
This step is mostly optional, but I keep doing it because it's just so cool to come back after ten minutes to see that ¼ cup of water, a tablespoon of yeast and a pinch of sugar have bubbled up like this. It's the little things that keep me entertained!
Stand mixer at work…
You can see the motion in this picture, but you can't hear the wonderful humming. Perhaps I should make some video someday…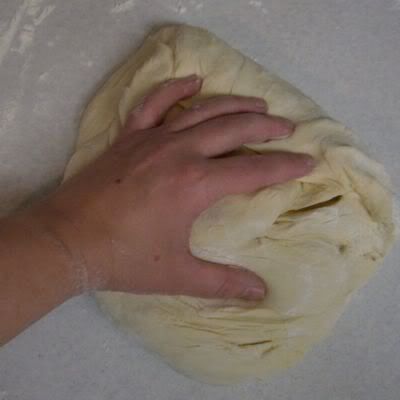 Finish by hand…
There's a saying in French, "Il faut mettre la main à la pâte." It translates to "You must put your hand to the dough." I use this step to check if the dough has the right texture, to dither a bit over whether it needs more flour… but mostly I like the way it feels. This particular dough has an amazingly silky texture, and it's a joy to work with.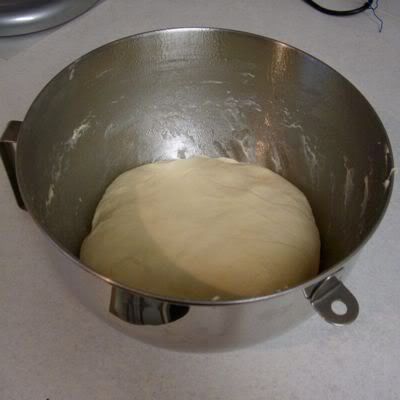 Ready for first rise…
This is when I go off and knit for about ninety minutes. Cover the dough, put it someplace warm, and just leave it alone. This is when the magic really happens, and it can't be rushed.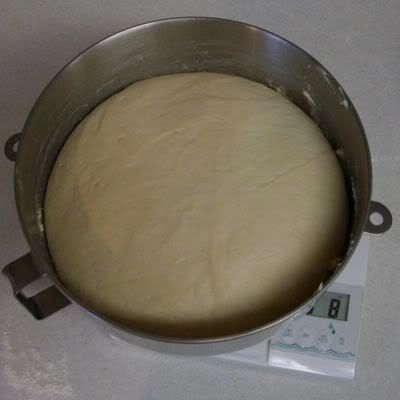 Ready for second rise…
Well, would you just look at that! Even after several years, the transformation still makes me smile.
Ready to bake…
Glazed with egg wash and sprinkled with poppy seeds, it's ready to bake. The house will smell incredible, I'll be peeking through the oven window to see how high it got, and there will be more knitting time while I wait.
Success…
One of the toughest things about baking my own bread is letting it cool before I cut it!
I'm so glad that I started baking my own bread. Nothing I've bought in a store comes even remotely close to tasting as good, and I love feeling connected to centuries of people who have done the same thing with the same ingredients.
Just like with knitting.