My mother, she can find anything.
Shoes? Look under the bed.
Book bag? Look in the coat closet.
Riding crop? Look in the utility room.
Elfin Hat? Not under the bed. Not in the coat closet. Not in the linen closet. Not in the utility room.
Have you looked in the spare room - library?
No mom, I haven't. To tell you the truth, I'm scared to go back there.
Well, not only can my mother find anything, she's completely fearless. She marched right back there and dove in… without a lifeline or anything.
There's a box down there. The green one with the snowman.
Disaster Area - Wear Protective Gear
There's something inside.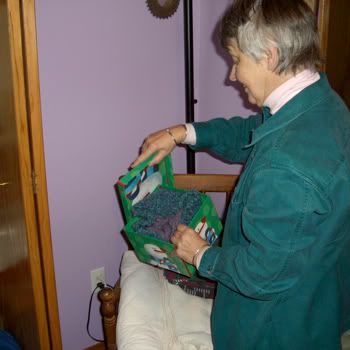 Two somethings, unless my eyes are much deceived. My goodness, it appears to be
two
hats…
She looks a little smug in this shot.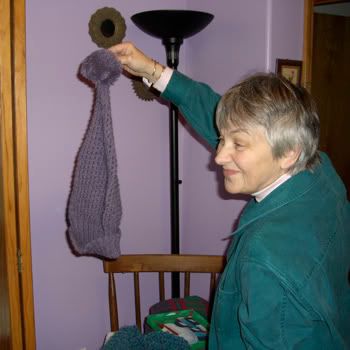 While I look a little sheepish in this one.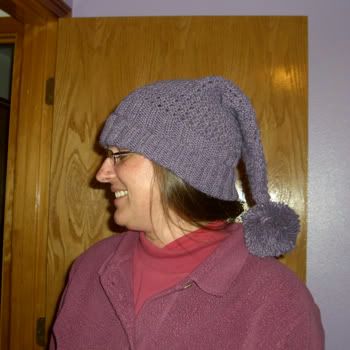 Now that the hat and its friend have been found, the hiding place makes perfect sense. Those are nice warm cuddly hats. Designed to keep you dry and happy. So of course I put them in a box with a snowman on it.
See, it's purple, with a pom-pom…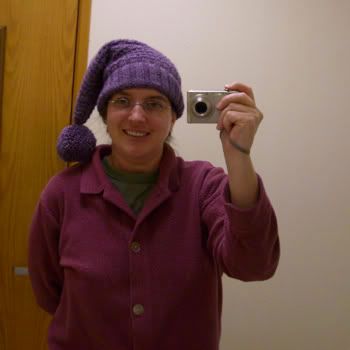 And it makes me very tall.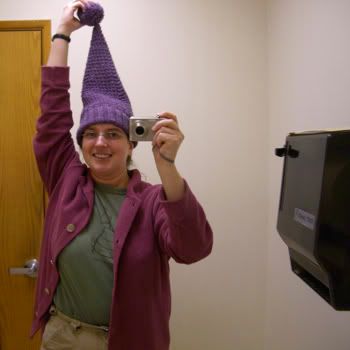 OK, nothing makes me very tall, but I like to pretend sometimes.
Thanks (again) mom!
What do you think, gang, should I think up some kind of reward?