Remember that trip I was packing for? The quest to be an über-geek?
Yeah... wow...
I'm having a tough time putting together more than the simplest declarative sentences. My favorite at the moment is "Beer now," but I know better than to drink and blog. I don't have a
huge
readership, but they'd never ever
ever
let me forget it.
This class has been amazing, and I've learned a lot, but I'm worried that if I shake my head too hard, all the information's going to get mixed up in there.
So, this is what I looked like around 3:15 this afternoon.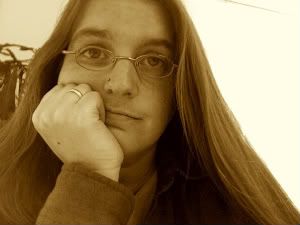 Tired, brain whirling, absolutely spent.
Clearly something had to be done. I needed to get some color back in my life! Off to the yarn store with me.
I visited
Weaving Works
this afternoon. It was lovely, the perfect antidote to four days of file sharing, permissions, group ownership and ACL's. (You know what's cool... I actually know what those mean now!)
It's a wonderful store; I highly recommend it to anyone visiting Seattle. Friendly staff and simply tons of yarn. They have so much stock, and yet it doesn't feel crowded. I made two full rounds of the floor; stroking, sniffing, patting, and crooning... it was lovely.
In the end, I came away with these: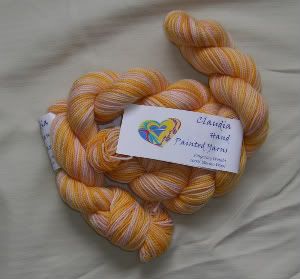 Claudia Handpainted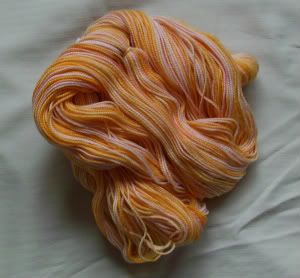 Sunrise... how perfect
I promised a pair of socks to a colleague who retired recently. I think this colorway will suit her perfectly.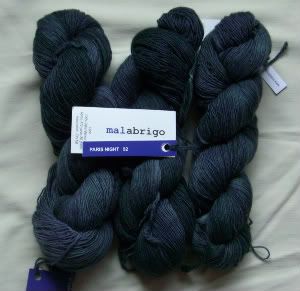 Paris Night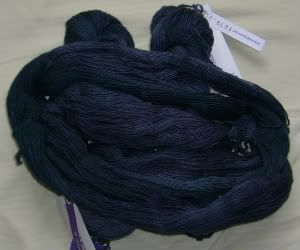 Is it blue or grey?
I haven't the slightest idea what this will be, but I've got 1400 yards of it...
I picked up something else as well, but I dasn't show photos of it yet... it's for a swap pal and I don't want them guessing!
Mom, you were right, my color's back!