Remember this yarn?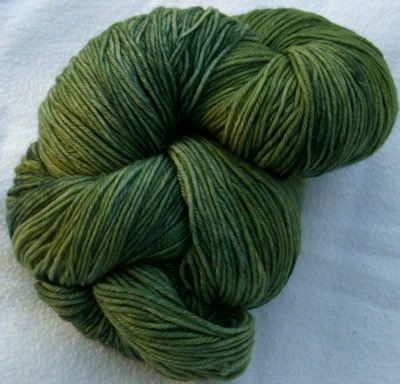 Of course you do, how could you forget it? It's a hank of Hand Dyed Herb Green, purchased from the fabulous
Blackthorne Fibers
. Fingering weight superwash merino, just to die (dye?) for.
I finally felt like my sock-knitting skills were worthy of such wonderful stuff, so I've been working on a pair of toe-up socks from
Sensational Knitted Socks
, in the Oriel Lace pattern. They're a challenging knit, but I just keep putting in lifelines and persevering. I'm working with size 0 Addi Bamboo needles and to tell the truth they're flying right along.
Here are the toes being modeled, complete with the Teva Tan: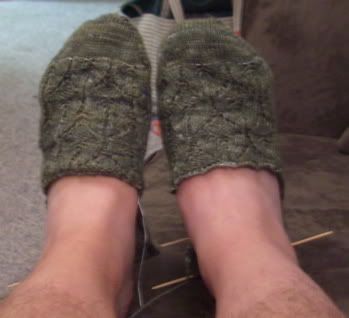 If you look closely, you can see that the heel flaps are both done. I took this picture just before I turned the heels.
And here's a detail shot of the lace pattern: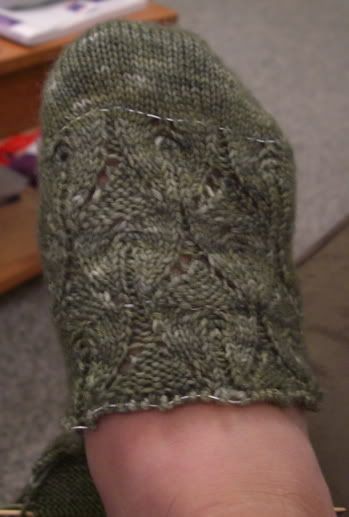 What can I say about this yarn? It's soft and sproingy, it just glides on and off of the needles. I love it to death, and I can't wait to finish these so I can wear them.
Tonight I'll pick up stitches and start the gussets... wish me luck!